Brian King
Community Development Regional Lead at Mozilla, aka working with thousands of amazing people globally as we advance our mission to promote openness, innovation, and opportunity on the Web.
Being Open – Beyond the Code
The challenges and successes of working in the open. A perspective from Mozilla.
https://twitter.com/brianking
https://plus.google.com/u/0/+BrianKinger
http://www.linkedin.com/in/briks
---
Hans De Raad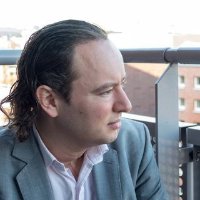 Hans de Raad (DevHdR) is an independent ICT specialist whose expertise mainly focusses on the many dynamic and diverse aspects of human-machine interaction processes. He offers consultancy and support for several open-source projects like, Drupal, Piwik, Kolab and of course openSUSE!
Other area's of expertise are:
Digital data preservation, archiving and open standards
Social media and internet communication strategy
Integration between front / back office systems
Security consultancy for both physical and digital valuables
Hans will give the following talks:
Do's and Dont's of Freelancing
The current developments in employee contracts are pretty much all moving towards more flexibility, in 2013 the Netherlands about 25% of the countries "workforce" were freelancers, today that would be even more.
But what does being a freelancer mean? How can you organize your work? How to find clients? What are the legal and fiscal aspects? This talk will guide you through most of those murky waters.
Drupal and Piwik or Open source, privacy respecting websites FTW!
As one of the Big Three CMS's, Drupal will hardly need an introduction, however, what good is a website when you don't have the faintest idea who'se visiting it? But how do you find out with all these pesky privacy laws and regulations (which we'll also cover in this talk)? Well, simple, go open source as well and use Piwik! Piwik is a great web statistics application, a bit similar to Google Analytics, that integrates great with Drupal (or other platforms). We'll go into how well they complement eachother in this talk.
Seafile workshop, or how to secure your data!
Data is only as secure as the location you store it allows it to be. Nowadays there are quite a few commercial and open source file hosting services, but how secure are these? Server side encryption? How well can you trust your server (or the platform thats running on? Seafile is an open source file storage application that also offers end to end encryption and integrates very nicely with other functional components like the Kolab Groupware server.
In this workshop we'll setup our own Seafile server and connect it to our groupware and webmail environment to enable maximum functionality and optimal security.
---
 Sam Tuke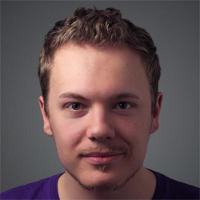 Sam is a professional Free Software Promoter and developer. At Collabora he brings LibreOffice to new markets, engaging corporate and public sector leaders with the benefits of open technologies.
In the past he's executed public awareness and crowdfunding campaigns for GnuPG, Document Freedom Day, and the Free Software Foundation Europe, where he managed campaigns and communities for five years.
With a background in software engineering, he's also created technical solutions for ownCloud, phpList, and a variety of Us and EU startup businesses.
Writing for print magazines such as Linux Format and Ubuntu User, he covers topics like Linux Audio Product and Open Source healthcare in his spare time.
The engines driving LibreOffice
LibreOffice is one of the world's most important Open Source projects, with more than a hundred million users including Governments and their agencies.
2,500 developers contributed an average 2,100 commits each month in 2014. But this is expensive work — who's paying for LibreOffice development? Who do LibreOffice developers work for? And how does such a large group of people, with such diverse goals and interests, manage to cooperate and produce the world's most popular Open Source office suite?
In this talk Sam will present the current state of LibreOffice adoption, major recent developments, and the relationships between the many organisations that make LibreOffice the most popular Open Source office suite.
---
Guido Arnold
Although working more with people than computers in his daily job, Guido has  been a passionate Free Software user since 1999 and was the coordinator for German translations at gnu.org from 2001 until 2003. After completing night school in 2006, he was ready to get active for Free Software again and got
gradually involved in FSFE actvities: first translations, helping at booths, coordinating the Fellowhip group Rhein/Main (Frankfurt). Today, he spends most of his available time (read: time awake while his two lovely kids are fast asleep) to FSFE's education team.
Free Software in education – A glance at Europe
Countless installations worldwide show that Free Software is perfectly suitable for education. The talk will discuss a few examples how Free Software is being used in Europe, how its use is politically backed, why the decision was made to migrate to Free Software and which challenges were encountered.
Guido is looking forward to discuss this topic further with the participants to improve the work of FSFE's education team.
Further info:
http://fsfe.org/activities/education/
http://blogs.fsfe.org/guido/category/education/
---
Jos Poortvliet
People person, technology enthusiast and all-things-open evangelist. After studying organizational psychology, dabbled with buzzwords like 'lean', 'six sigma' and 'open innovation' in business consulting until spare time obsession turned into a full-time job as community manager. First at SUSE, now ownCloud and continuing an decade long involvement in the KDE community. Enjoys avoiding traffic and public transport on bike through Berlin, but only when the weather is good. Loves cooking for friends and family and playing with our dog.
The why, what and how of owning your own data
The Cloud makes life easier and more fun. But the way we currently use it also exposes our data to almost everybody – from governments to companies and hackers.
The internet was designed to be a place where data was everywhere, not on just centralized on a few servers. We need to go back to that model and build federated solutions to get our privacy back, bring our data home!
The ownCloud community is building a federated and distributed network. Everyone can run an ownCloud server at home or somewhere on the internet and collaborate and share with everyone else. ownCloud can already be used to provide file access, syncing, sharing, calendar, contacts, music and video streaming, RSS reader and all kinds of other services in a distributed way.
How to organize and build your own community
Building a community is a lot of work and there is much you have to keep in mind. This talk will present 10 steps to building your own community.
Building a community has two sides: a practical and a organizational. Practically, you have to get something people can rally around. Code you work on is an obvious first but you want to build a local meet-up, you look for subjects for talks, articles, things to do like a installfest or theme
evenings.
When building up a community, governance is another thing to think about. Should there be rules? What rules? Who should be in charge, or should nobody be in charge? The answers to these questions have far reaching consequences on the future of a project.
---
Gijs Hillenius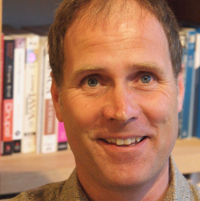 Gijs Hillenius is the expert team leader and senior editor for the European Commission's Open Source Observatory & Repository (OSOR.eu), part of Joinup.ec.europa.eu.
Free And Open Source Software In Europe's public administrations: Policies And Implementations
There's just four problems
This talk gives an overview of hp public administrations in the European Union are embracing free and open source software solutions. It will outline the major trends, providing a context for public administrations. The presentation will give plenty of examples of public administrations that jointly develop, share and re-use such software solutions.